What do Minecraft players do to celebrate? They throw a BLOCK party.
Celebrate your child's birthday through an online Minecraft birthday party with their friends!
Are you looking for online birthday party ideas? Is there a Minecraft lover in your house? Leave the logistics to our Minecraft experts who will set up a private Minecraft server for kids to connect with their friends and play in a safe online environment!  
Here is why your online birthday party should be a Minecraft birthday party with Discover Coding: 
Minecraft Education account provided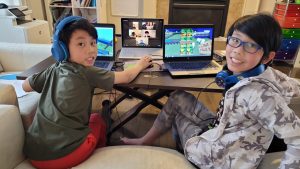 We provide all accounts for guests just before the online party. All your guests need are the computer requirements to run Minecraft and Zoom!
Access to a private, dedicated, moderated server for up to 12 guests. 
Leave the logistics to our Minecraft experts who will set up a private Minecraft server for you and your guests! 

 

We set a maximum limit of 13 players (12 guests and birthday kid) to get an optimal experience for everyone.

 

Parents are recommended to help their kids set up in the beginning as some navigating and typing may be challenging for kids 9 and under. Plus, staff and instructional videos are available to help support this process. Once kids are connected, parents can be hands free to have a break and focus on celebrating! 

 
Choose from a variety of fun Minecraft world ideas! 
Our hosts are Minecraft experts with lots of Minecraft birthday party ideas and can suggest and adapt challenges to ensure kids are having fun.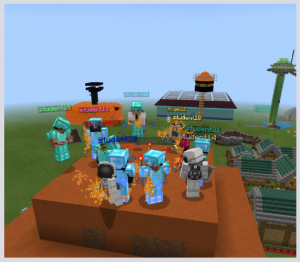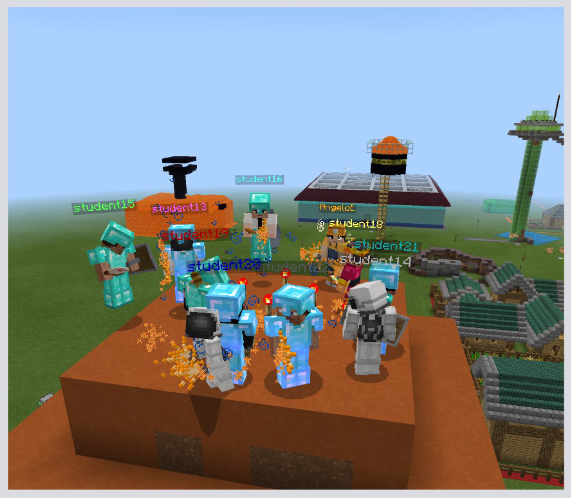 Choose from a variety of world themes for the party: Jungle biomes, metropolis cities, space, pyramid and farms

 

Creative builds to create treehouses, castles and houses

 

Mob survival

 

Capture the flag
Sky-block village

 

Ender dragon battle

 

And much more! 

 
If any attendees want to learn how to code in Minecraft and do challenges based on the code they created, our Minecraft coding experts can also teach kids how to code their own super power and then do a mob survival challenge with that super power. We have a whole program dedicated to Minecraft coding for kids, check it out here!  
Easy step-by-step instructions for the host and guests 
Hosts can send a

 custom Minecraft birthday party invite

 to all their guests
Thank you and the staff for an amazing job in host my son's Minecraft birthday.  You guys are amazing and really appreciate your patients with the kids as I know it was a challenge at first.  All kids really enjoyed themselves and we got a lot of positive feedback from parents.  Once again thank you so much and I will be sure to recommend your company to folks for their events.
Thank you!!! Caelan loved his party! The hosts were great! The other parents were thankful for the simple instructions to connect! You guys are doing a great job.
Thank you - the kids had a blast and James really enjoyed himself. The team did a great job hosting it!
I'm in! How do I get started?
Start your virtual Minecraft birthday party by signing up at the button below.