The wild world of technology is just waiting to be explored! Help your child discover coding, Minecraft, graphic design, app creation and more in our full day in person summer camps. We offer a variety of in person programs for kids ages 5-15.
Our summer camps empower kids to create, offer education, physical activity, fun and prioritize the health and safety of all students. Read more below to find out more about what makes our full day in person programs so incredible!
1) We empower kids to create

 

Discover Coding in person summer camps are a fun and engaging way to immerse your kids into creating with code and technology, rather than just consuming it.
During our busy days at camp, students balance the day with learning, physical games, crafts and creative activities. Our highly trained staff inspire and support kids to create their own games, stories, music, apps and projects.
Students always feel proud and inspired at the end of the program when they get to share their masterpieces with peers, family and friends!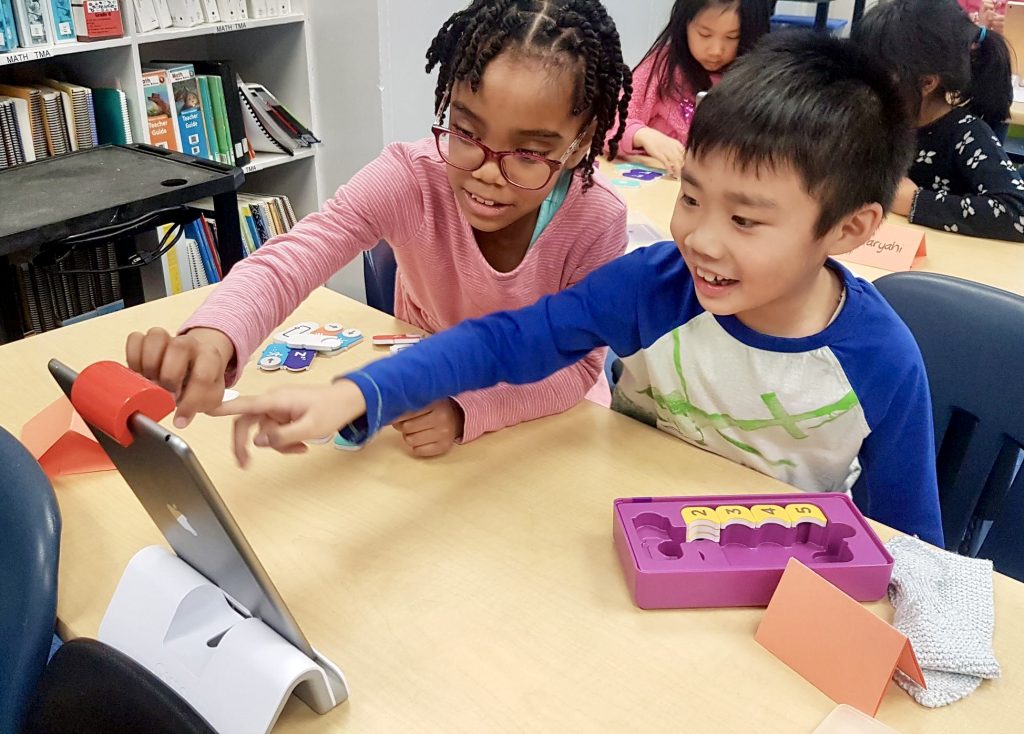 2) We offer education, physical activity, and FUN!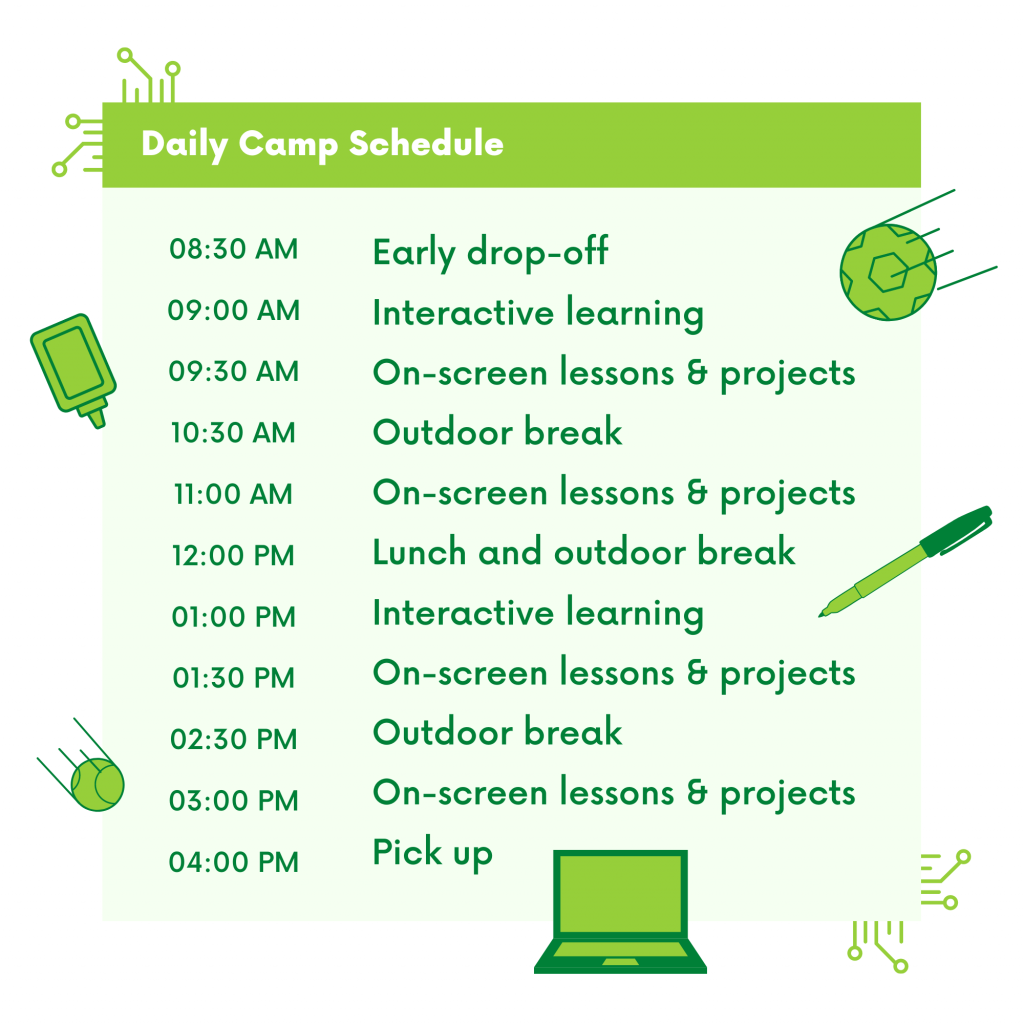 Kids learn and create best when they are engaged in various ways, that is why we limit students to 45min – 75min of continuous screen time at our in person camps. 
In between, kids are involved in coding and technology-themed physical activities which offer them an opportunity to apply the concepts in a new way, connect them to other real-world concepts, and get outside to a nearby park or green space for some fun physical activity.
3)

We keep kids safe and healthy
The health and safety of our students and instructors is always our top priority — which is why we have important guidelines in place at our in person summer camps to keep everyone safe. 
Some of these guidelines include:
physical distancing

student/staff health checks

drop-off/pick-up etiquette

handwashing protocols

frequent cleaning
We are committed to following Alberta Health Services guidelines to provide students with a fun and safe learning environment. Click here to check out our full health and safety policies.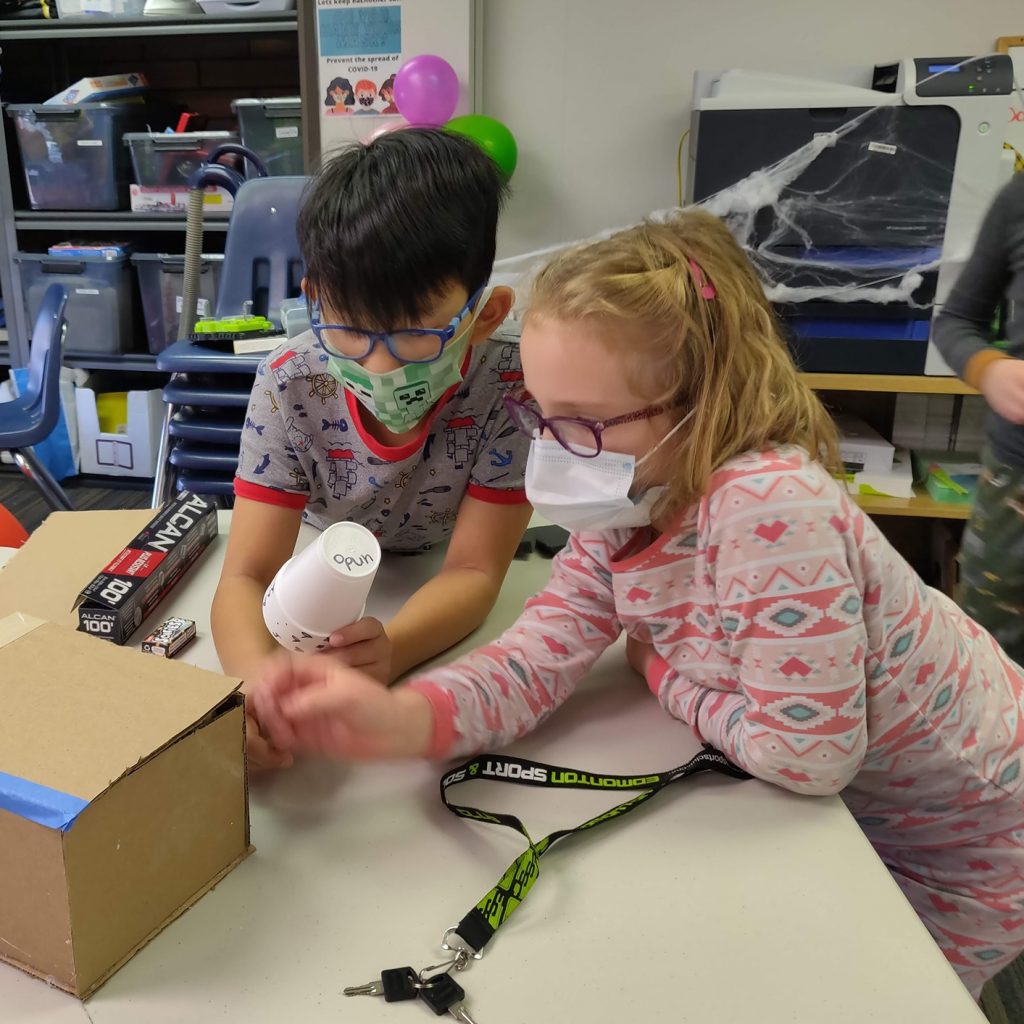 Ready to discover FUN this summer?
Here's how to prepare: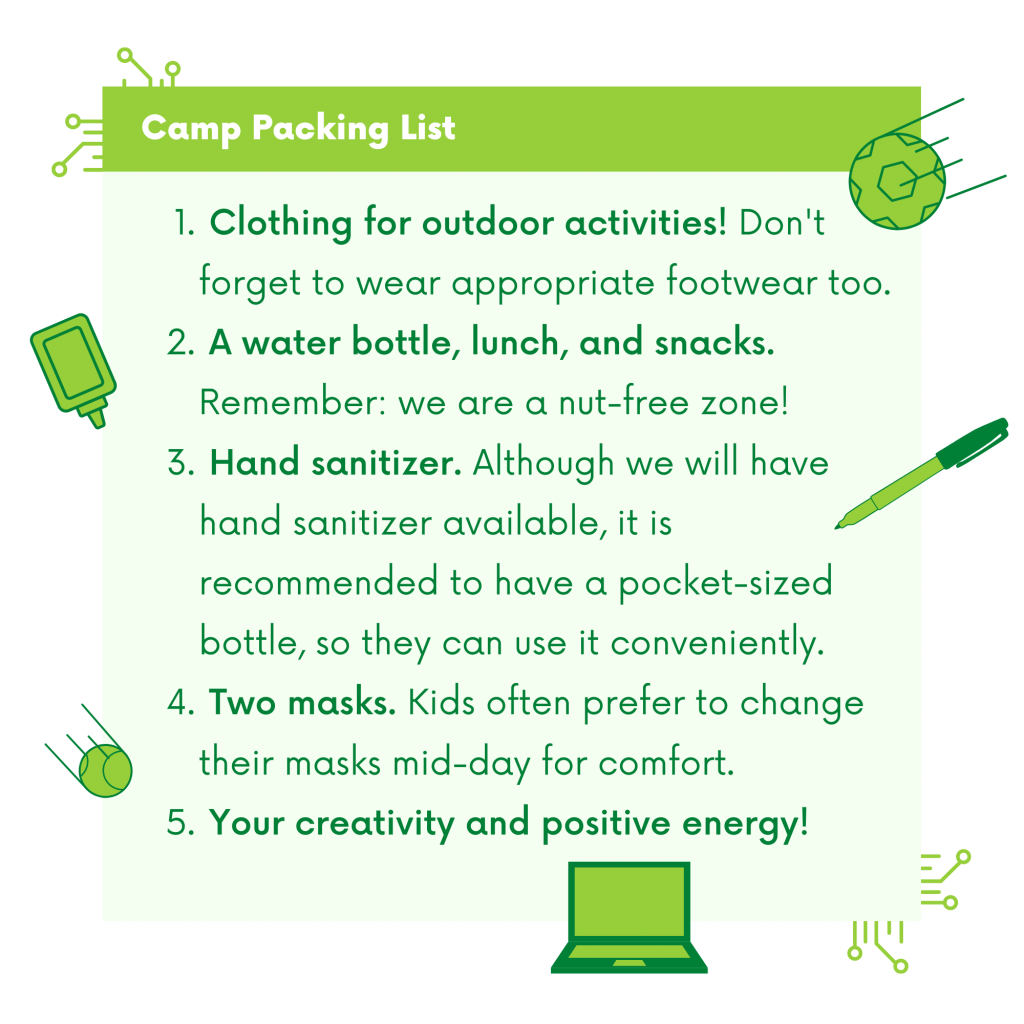 Take a look at our Edmonton summer camps and register for your favourite online or in person camp!

 Check out our full health and safety guidelines to prepare for the week. 

Refer to our Camp Packing List to gather all the supplies you need for a perfect week!

Join us at one of our several locations across Edmonton and have a blast!