We pride ourselves on having an awesome, diverse team of fun and enthusiastic technology educators. Our instructors are excited to build and teach an innovative curriculum to the next generation of technology creators! They are all super approachable and are more than happy to talk about the what's going on in class and how your students are doing. Please come and say "HI!" next time you see them, we promise they won't bite -- unless you're a cookie. They might bite cookies. or bananas.
Meet Angelo!
Angelo is a community-minded problem solver who explores coding with enthusiasm. With experience working in multiple environments, he explores code physically using props, charts, and his rubber ducky, before totally geeking out and getting it done.
If you want to break the ice with him, invite him to a game of Bounden. He also loves left-over spaghetti, but please don't feed him yours.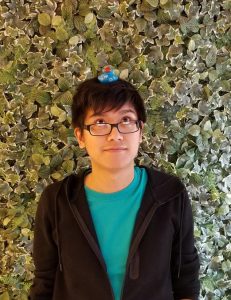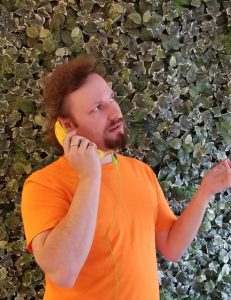 Meet James!
James is a Masters student at the University of Alberta studying Transportation Engineering. He has a passion for coding and use it in many parts of his life and he hopes to share some of that passion with you!
His dexterity doesn't end at the keyboard though -- James often practices circus acts such as juggling, diabolo and cigar boxes. See if you can keep up with him!
Meet Mariam!
Mariam is completing her Master of Education degree at the University of Alberta, specializing in Technology in Education.
She previously was a software developer for over 10 years in Ottawa before moving to Edmonton with her husband and two boys.
When not travelling the world, she enjoys good ol' family friendly Mario Party 9 on the Wii!
We are always look for more energetic instructors to join us. If you have a experience working with kids and technology education, you may be a great fit. If you don't have all of the specific skills we need, we love working with our instructors to help them grow to be great role models and effective educators.
We also have opportunities for volunteers and training to get you up to speed to be an instructor.