Is your kid struggling with the adjustment to online learning? We understand the frustration of getting kids engaged in activities online, whether that be school or code camps. With attention spans being shorter and distractions easier, the environment in which your kid is learning is so important.  We developed five tips to help set up your kids for success at home and optimize virtual lessons.
1. Set up environment for focus
To ensure your child is learning and absorbing information, it is important to have a comfortable and functional environment. Here are some things needed for an ideal study space:
Quiet room/space

Comfortable chair and table

Mouse for ergonomics purposes

Bonus: separate monitor or tablet
Switching between tabs can get frustrating and lead to a drop in productivity. With two screens, students can focus on their instructor and see their work at the same time. Our DC Academy students love having both a laptop and a monitor to do their work.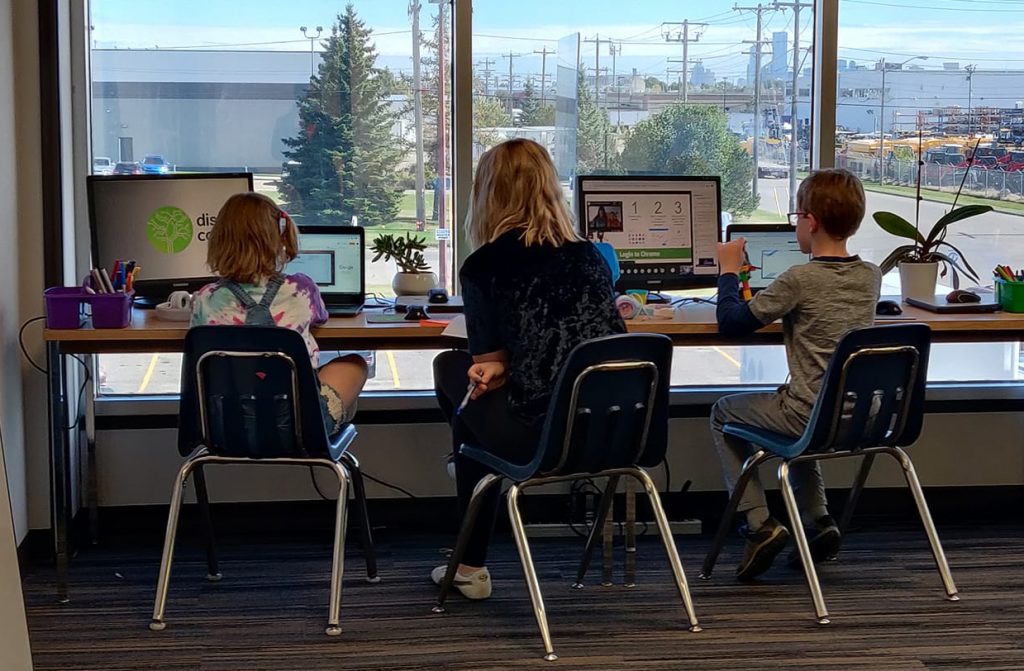 Pro tip: If the laptop or computer screen is large enough, split the screen where half of the screen is for the video conferencing platform, ex. Zoom, and the other half is for the learning tool.
2. Keep distractions away
Siblings, TVs, phones and even toys are all distractions that should be kept away from the learning environment. Even the computer your kid is using for learning is a possible distraction as they might seize the opportunity to play games on another tab. However, teachers and instructors are good at spotting these distractions and ensuring kids are on track. We still encourage you to check in on your learner throughout the class.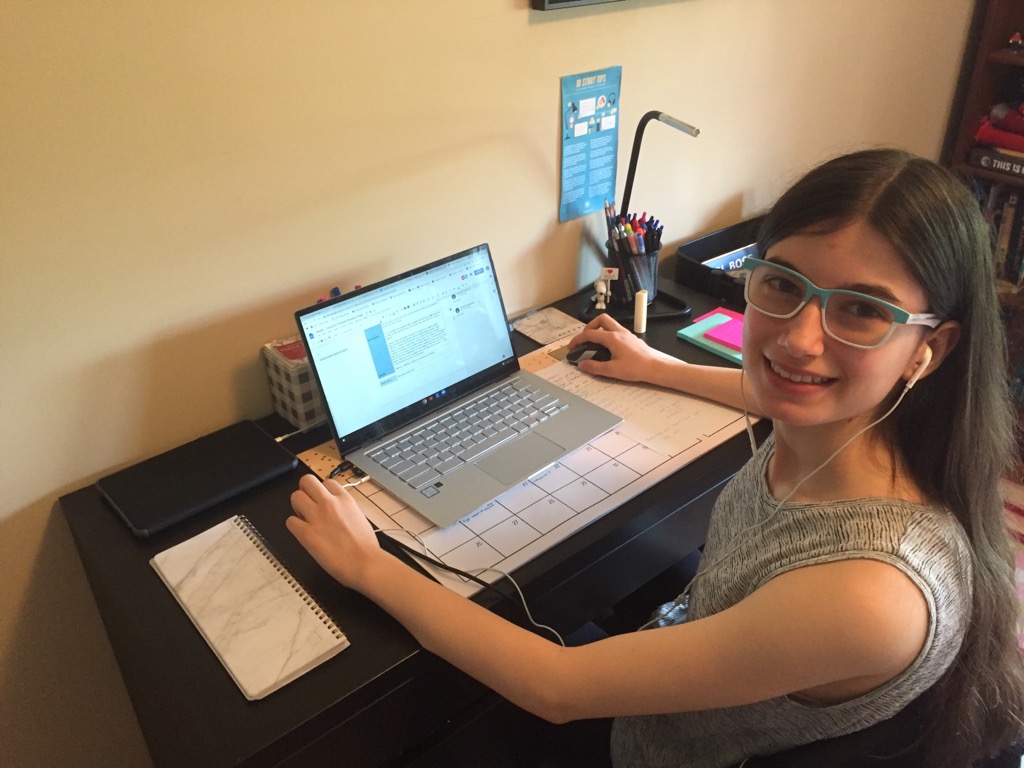 3. Be early to lessons
Have your kids set up their workstation and log in five to 10 minutes prior to the lesson. This avoids the feeling of being rushed and allows for a smooth transition from the "home feel" to a learning environment. It also gives time to tackle any technical issues. Here are some tips for punctuality:
Set a calendar alarm for 15 minutes prior to lesson.

Have video conference link ready for access in calendar.
Did you know Discover Coding instructors always arrive five to 10 minutes before each session, which gives kids a chance to chat with their instructor and other early attendees.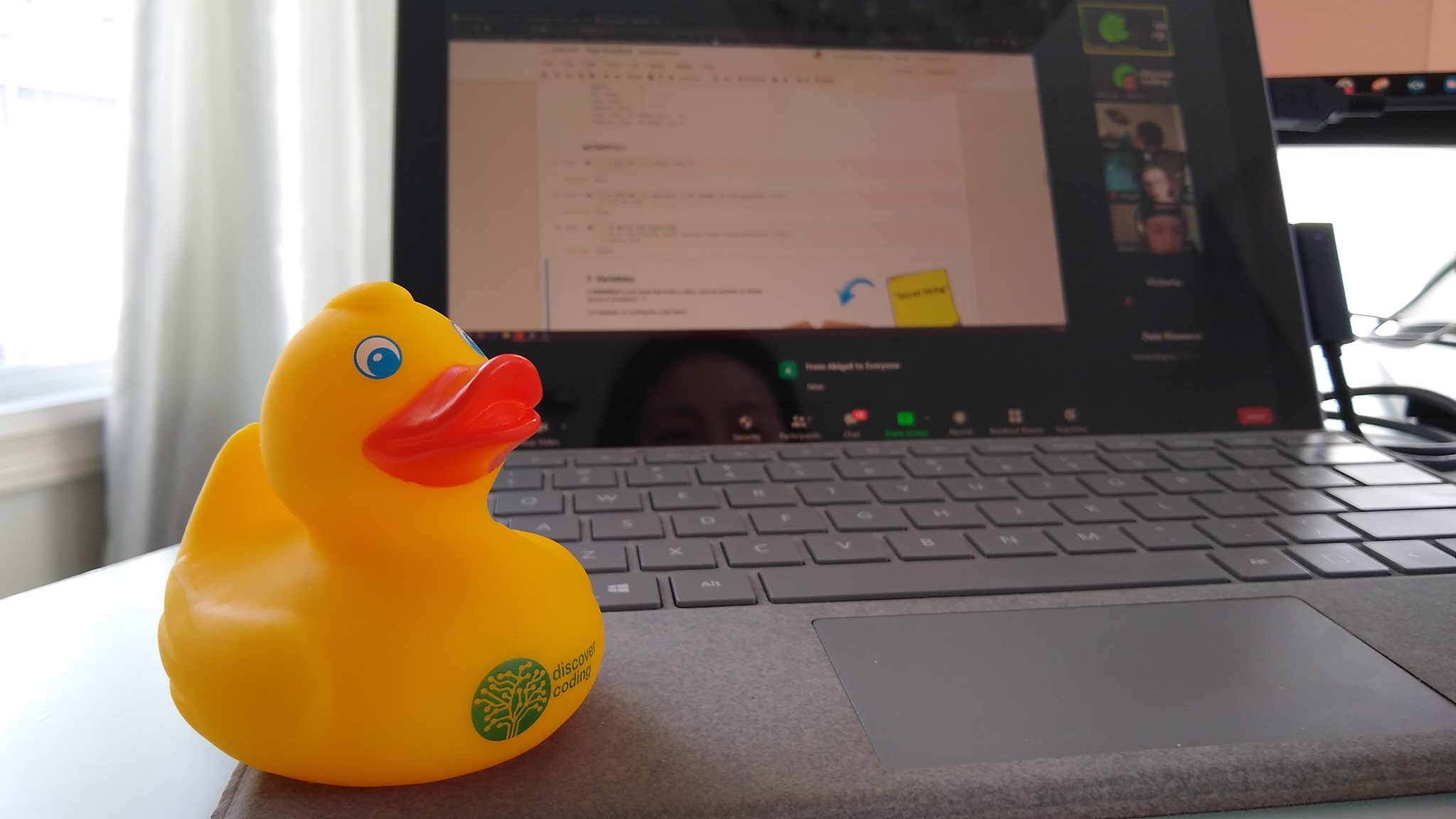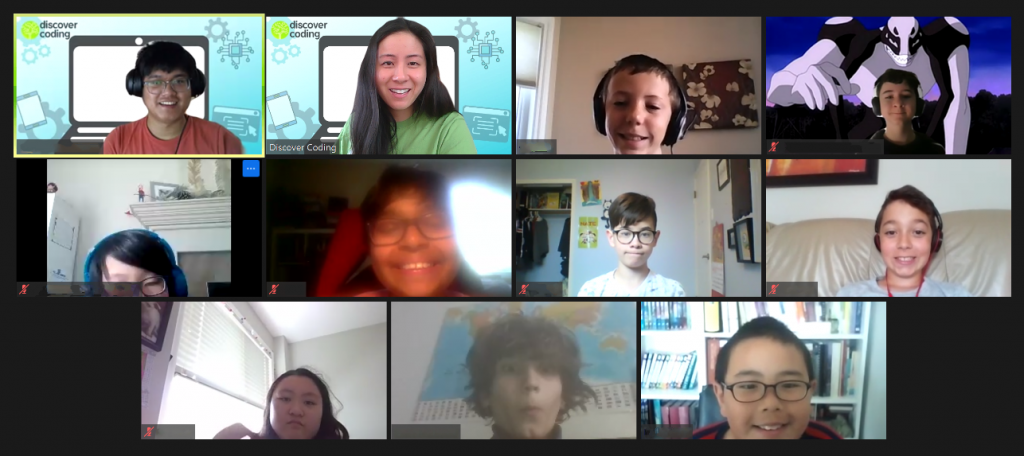 Turn the camera on! Turning cameras on is important for instructors to be able to provide feedback, as well as to monitor productivity and energy levels. It is easier to see if a student needs help when you can see their facial expressions and body language.
Plus, kids love to see other kids. Gaming has proven to be a fantastic bonding topic, so programs like our online coding camps are a great way for your kids to make new friends in a virtual environment. In our Minecraft camps, kids bond over their love for Minecraft and share new ideas with each other.
5. Encourage kids to engage with instructors and peers
Parents can encourage their kids by telling them to ask/answer questions, share their cool projects, etc. To simulate an in-class experience and learn more about one another, it is important for kids to engage with their instructor and peers.  At Discover Coding, our instructors facilitate conversation by incorporating students' interests and passions into lessons. Students are encouraged to share their interests or what their favorite online game is.
Discover Coding offers virtual code camps where kids can explore Minecraft coding, kids' Python, coding in Scratch, STEM programs and more! We also have DC Academy, an in-person online learning pod. Learn more about a day in DC Academy and more information on the DC Academy program enrollment.
Check out our video on online camp rules for more insight on how we optimize virtual learning.