Sophia is a curious and creative eight-year-old girl with a passion for technology. She is a Minecraft whiz who enjoys playing in creative mode to build houses and roller coasters. She also has a love for coding and is fascinated by the fact that she can give a command and the computer will listen to her.
We sat down with Sophia and her mom, Christina, to learn more about Sophia's experience with Discover Coding and all the cool things she has learned over the years.
What is your favourite Discover Coding camp and what did you learn?
Sophia enjoys the Minecraft code camps because she likes building stuff and playing in creative mode as it gives her a chance to unlock her creativity and bring her designs to life. She learned how to access the coding toolbar where she can code different signage and features in her Minecraft world.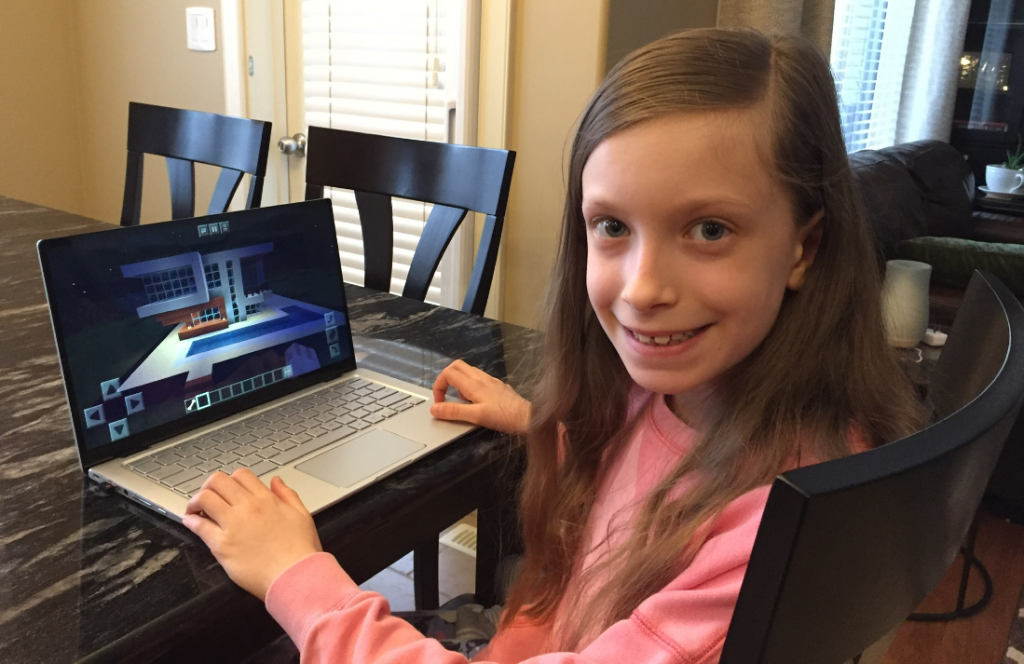 What was your favourite project you created in coding camps?
"I like coding in Scratch!" Sophia exclaimed, reminiscing about a game she made that involved chickens raining from the sky. The objective of the game was to get the chickens to dodge objects as they were falling. She also had another Scratch project where she created her own music band. She incorporated dance moves into the characters and added different music sounds to the instruments.
What is your favourite thing about Discover Coding camps? 
"I like playing games in Minecraft," said Sophia. She also enjoys spending time with her twin sister, who also attends the camps, and meeting new friends. "I feel excited when my mom signs me up for Discover Coding camps!"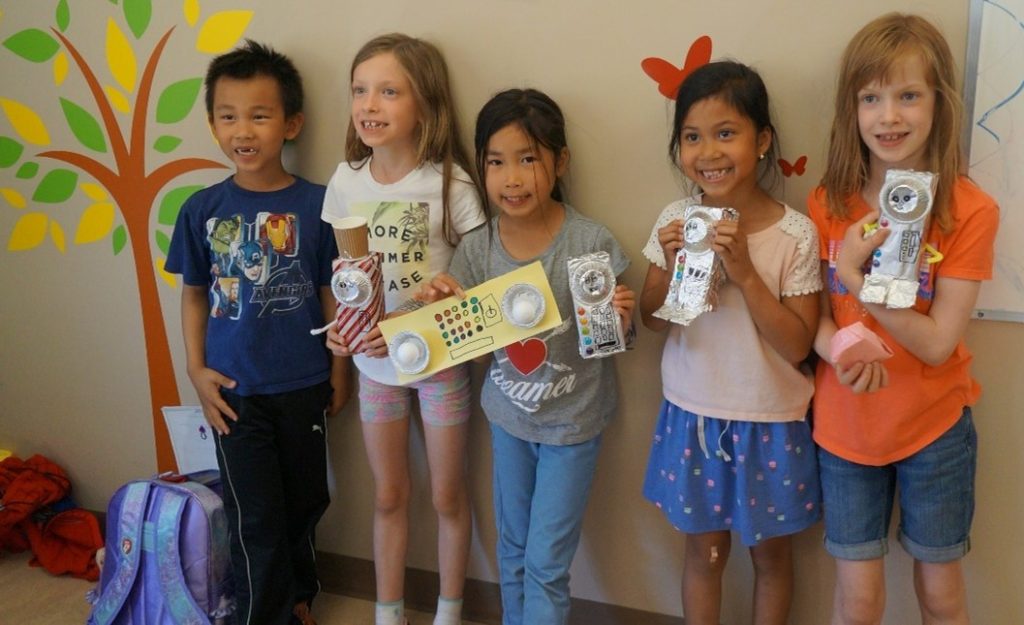 Lightning Round
Favourite school subject: Social studies
Favourite online game: Roblox
Favourite app: YouTube
Favourite tech gadget: iPad
Favourite thing to do with friends: Play Roblox and talk on Messenger Kids.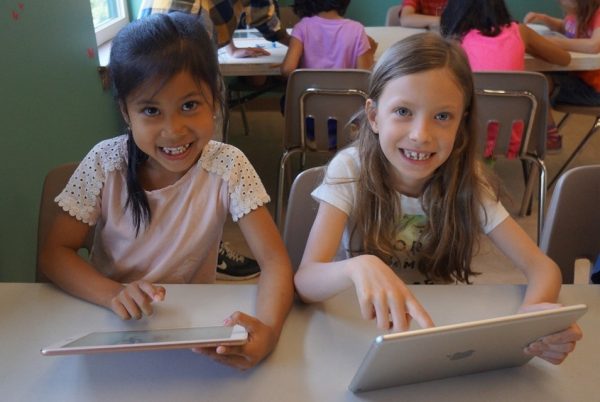 Why did you want your kids to learn how to code?
"It's a tremendously useful skill to have these days. Everything is headed in the tech direction. Kids have access to technology, and they should learn how to use it. The earlier you get them started, the more comfortable they are with it. Regardless of what direction their careers take them in the future, I think having that [coding] base will always be beneficial. As parents, we must give our kids the best building blocks for them to decide whatever they want to do," Christina said.
How have your children benefited from STEM programs at Discover Coding?
"They are super comfortable with tech! They dive right in, and I enjoy the fact that it comes so easy for them. As you get older and you are still not comfortable with tech, it can be intimidating," she added. "The best part about Discover Coding is that they can grow with the program. They started with Scratch, now they are in Minecraft and soon they can sign up for website development."
Discover Coding is planning to offer all-girls coding camps this summer. What are your thoughts on having an environment dedicated to empowering and uplifting girls in STEM?
"Oh, wonderful! It's important that girls have access to technology and are encouraged to go into that field. They can make new friends, see that girls in the tech field is normal and it's something they can go into down the road. I wouldn't hesitate at all to sign up my girls!"
At Discover Coding, we are excited to see girls, like Sophia, grow in our coding and technology programs that we are continuously improving to nurture and support girls in STEM.
Our spring programs include some of Sophia's favourite camps: Code Discoverers, Minecraft Camps and Code Explorers.  Your kids can also explore and learn coding through Minecraft coding, coding in scratch and more!
And keep an eye out for our exclusive coding for girls camps this summer!