Discover Coding instructors are dedicated to make learning to code an experience kids will never forget! Lead instructor Angelo, also known as our gaming expert, brings unique tech experience and energy to our code camps. Kids are always excited to work with Angelo. He incorporates their passions and provides gaming knowledge tips to help kids make their games more authentic.
Learn about what coding means to Angelo and how he impacts technology education.
Tell us about your background.
I studied game programming with a specialization in artificial intelligence at NAIT. I spend a lot of time playing and tinkering with codes and making small games to improve concepts.
Outside of teaching Discover Coding camps, I work in Unity, a 3D game engine. The program has been used to make many well-known games including Pokémon Go, Temple Run and more!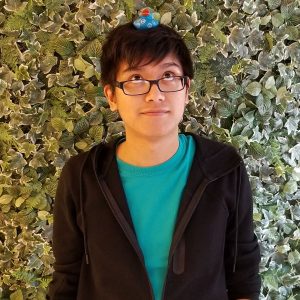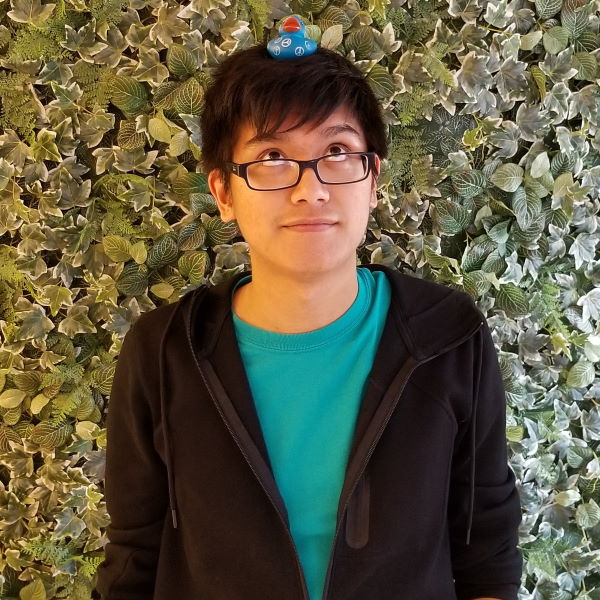 Did you always have a passion for tech and coding?
Yes, but I didn't know it. When I was 12, I programmed in Roblox for a little while but stopped because I didn't have goals for my codes. Then in high school, I took programming classes and found out that I do know what I am doing and I'm good at it. From then on, I evolved with coding.
I essentially started programming three times in my life. The first time it didn't click – I don't expect it to click for kids right away either. Exposing them to coding earlier on will give them more opportunity to realize their passions and goals.
What made you interested in becoming an instructor at Discover Coding?
Digital literacy isn't necessary a focus in school. At Discover Coding, the programs grow with the kids – just like language arts in school. Rather than having "little Angelo" programming for four months when he's 12 and then stopping, you have a program that evolves with kids. They actually have end goals, projects, opportunity to move to the next coding level and more.
What do you love about being a Discover Coding instructor?
I love to see them unlock their interest and passions. It's a fun, creative environment where they can grow their skills and portfolios.
Every single kid who starts learning to code want to tell you that they are doing it right. As soon as they start getting a hang of it, they instantly light up, raise their hands and start expressing and sharing their thoughts.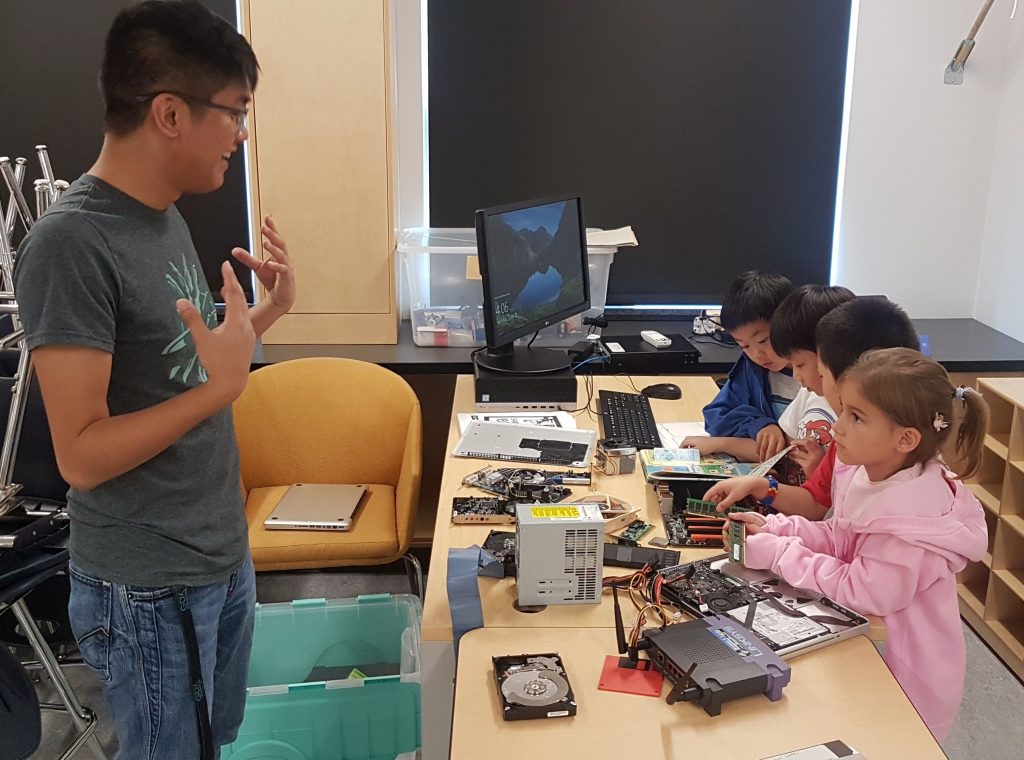 What sets Discover Coding apart from other coding programs?
Three major takeaways:
The instructors want to engage with the kid's passions and they are there for them. It's a parents-happy, kids-happy atmosphere.

It grows with the kids. They are happy to continue with the course and make it a part of their identities.

We encourage kids to remix, create and put a twist on their projects to make it their own!
How does the Discover Coding learning experience influence the tech industry?
Tech evolves very quickly. In the post-secondary sphere, it takes four to 10 years to update a curriculum. Programs like Unity change every three months, and schools cannot fully catch up. The earlier you understand digital literacy, the faster you are able to adapt to those changes.
At Discover Coding, we are continuously improving our curriculum. Our Minecraft YouTube camp is a great example of how we adapt to kid's new interests. Kids learn to record and edit videos in Minecraft. Similarly, our web design course allows kids to explore an essential digital literacy tool. As kids become familiar with coding, it gets easier and starts to shape their future possibilities.
You can find Angelo teaching programs with Python to coding in Scratch and Minecraft camps at Discover Coding. Your kids can explore our code camps, STEM programs, web design classes and more! Our spring programs are now posted!