Python is the fastest-growing programming language in the world – and it's both kid and user friendly. It is an excellent choice to get kids started with a text-based coding language. For the kids who already enjoy coding, learning to program in Python will advance their coding skills.
Here are five reasons why Python is the perfect coding language for kids:
1) Python is great for beginners
Computer languages have syntax, which are the rules of that programming language. And for many kids, a language's syntax can be complex and overwhelming to learn. Python has very simple syntax that is concise and easily readable. Python uses plain English for many of its instructions. This makes it easier for kids to pick up and learn!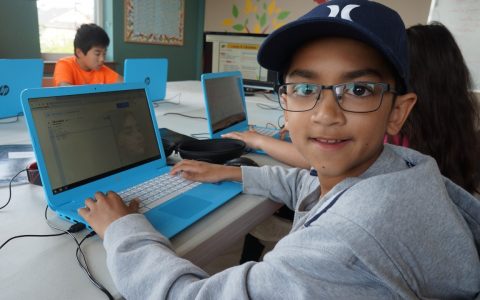 2) It's easy to set up at home
You don't need to be tech savvy to set up Python, and the program is compatible with most operating systems. If you have a PC that runs Microsoft Windows, you can set up Python in three easy steps!
Download the software from the Python website.

Launch the installer. Depending on the version you download, you may have to unzip the file first.

Once the installer pops up, follow the instructions!
After taking our Python program at Discover Coding your child will have no troubles installing and using the software at home.
3) It helps with academic performance
Coding in Python improves kids writing and problem-solving skills. As mentioned before, Python uses English commands. Because coding involves sequencing, kids' writing skills are enhanced through developing structured code. Coding involves taking a problem and finding a way to solve it. Python offers a safe platform for kids to test and further develop their problem-solving skills.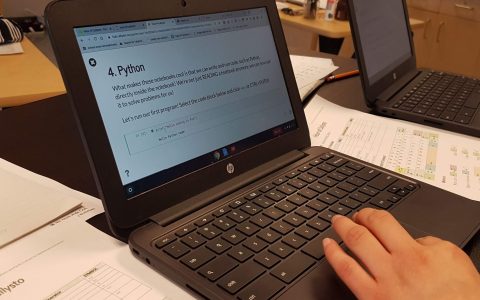 Enrolling your kids in Python is a long-term investment. Python is one of the world's most popular programming languages. It is used to run some of the world's biggest companies such as Amazon, Facebook, Google, YouTube and Netflix! This means the software will be maintained and developed for many years to come, and the skills your child will develop by coding in Python will not become outdated.
There are many programs with Python in the tech industry that can lead to great career opportunities. Regardless of your child's career path, knowing how to code in Python is a great skill to prepare them for the future digital world. Python is here to stay and is the second highest-paying computer language in the United States, with an average annual income of $110,840.
"[Python] is one of the fastest growing and highest paying niches of the computing industry." – Sam Kaufman, co-founder and CTO of BugReplay
Programming with Python at Discover Coding
At Discover Coding, we offer code camps where kids learn to code in Python in an educational setting. Our programs with Python have kids start at the age of 10 in Python Discoverers, and then kids continue with Python Explores, Python Builder, and Python Challengers. This allows kids to learn the basics and progress within the program as they strengthen their skills.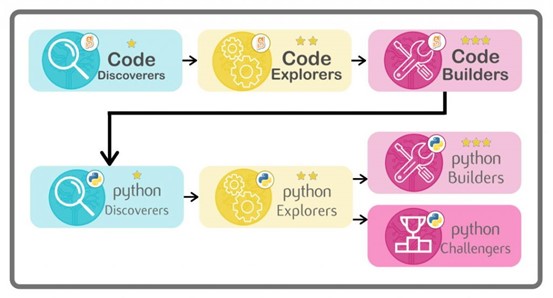 Now is the perfect time to enroll your kids in a STEM program that will provide them with the building blocks that will advance their tech skills and prepare them for the digital future. Our spring programs are now accepting registrations! Your kids can explore coding in Scratch, kids' Python, Minecraft and more!