Welcome to Minecraft Education with Discover Coding! Below you will find instructions on how to set up Minecraft Education Edition for your online class. Not in a Discover Coding class or wanting to read more about our other programs? Check out our upcoming courses here or read about our programs here. 
Getting started with Minecraft Education Edition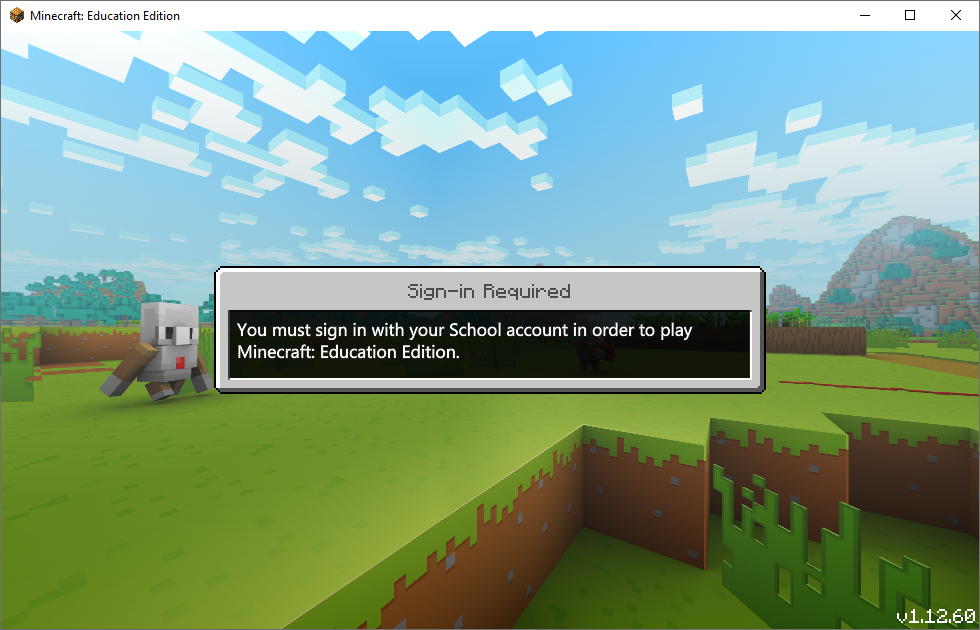 To provide a better classroom experience for your children, Discover Coding will be using Minecraft: Education Edition for all online classes.
To prepare for the class, please make sure to download and install Minecraft Education Edition from here: https://education.minecraft.net/get-started/download/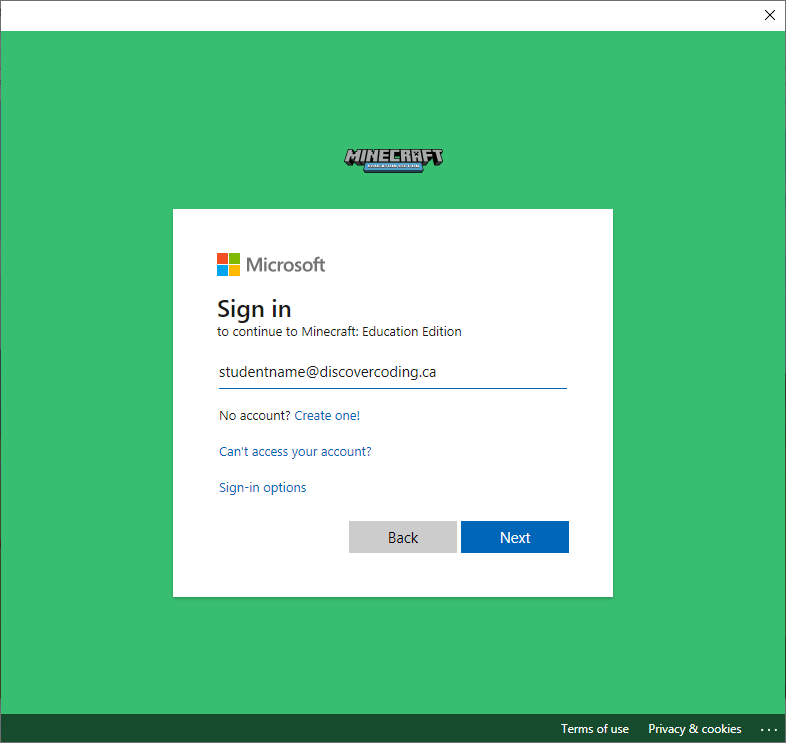 When students run Minecraft Education Edition, they will need to login with their username and password that we will provide via a separate email. Their username and password will give them access to Minecraft Education Edition for the duration of their course.
Once logged in, to join the classroom world, click "Play"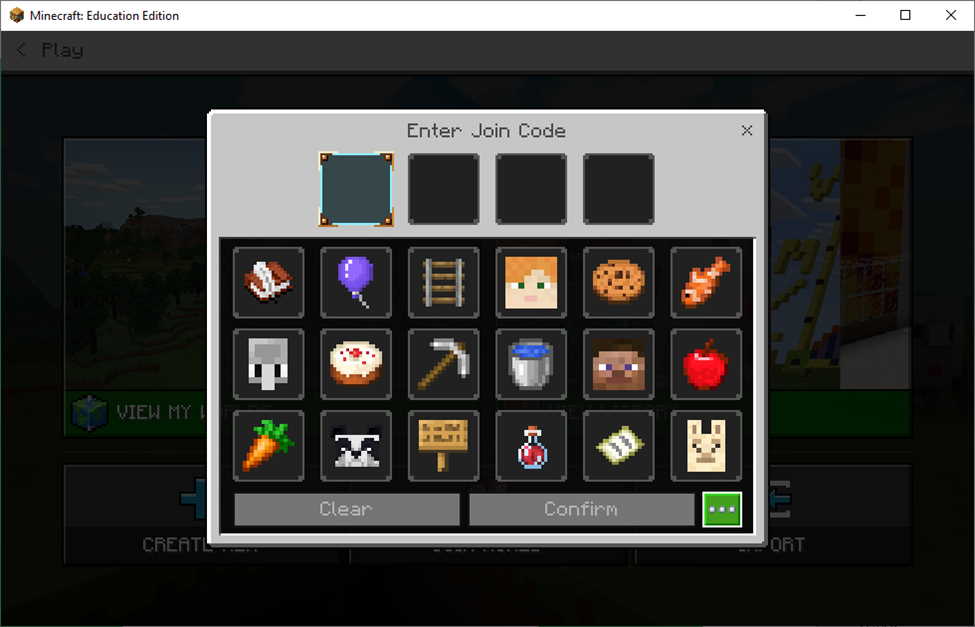 Click the three dots ". . ." in the bottom right box for more options: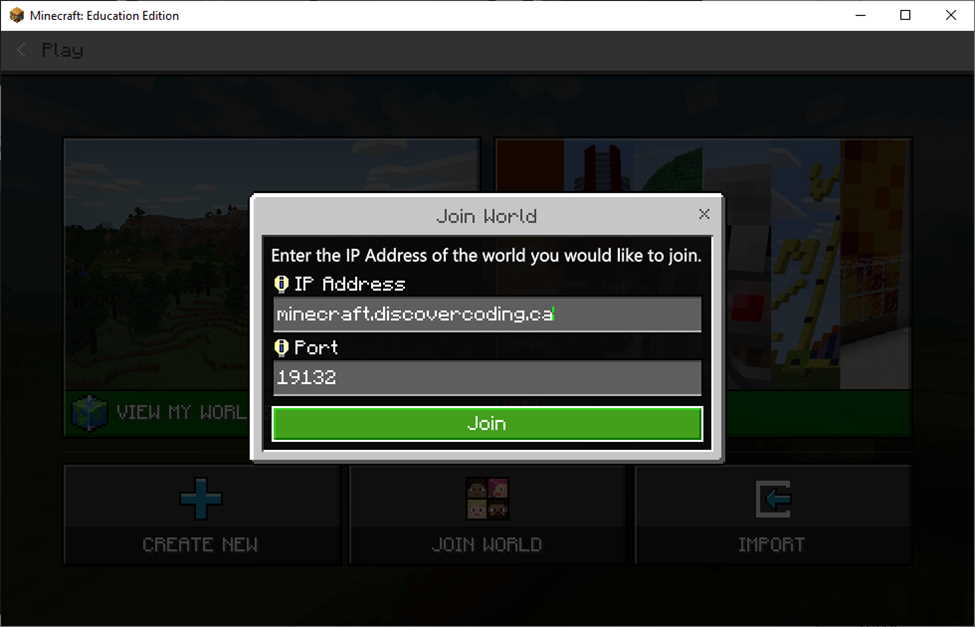 Enter the IP address or URL that your instructor will give you in class: