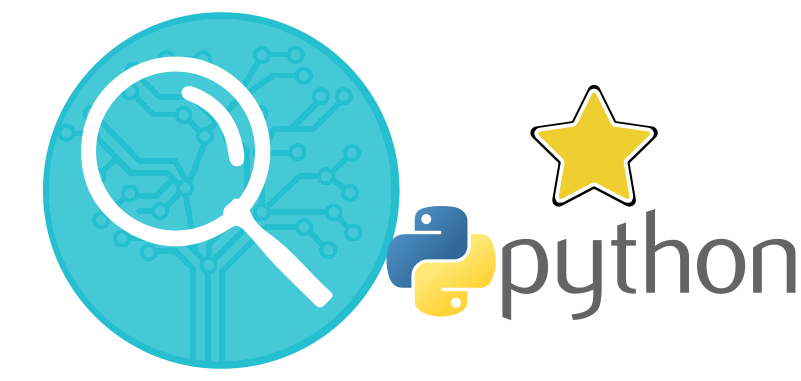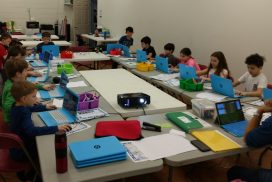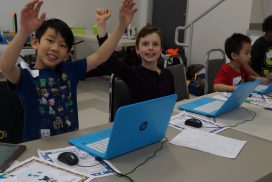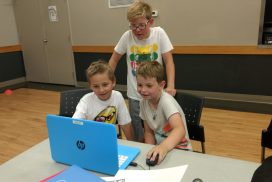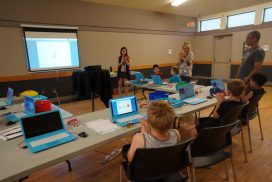 Class Description
This program is for students aged 10 to 14, who have significant experience in coding block programs and are ready for the jump into text-based coding.
Join us as we guide students through the fundamentals of computers, computing science, game design and coding. Here, students will be learning about problem solving by planning with pseudocode and flowcharts to program fun games in Python and on digital technology.
Learn to code with micro:bit, a cool IoT (Internet of Things) device that lets your kids bridge the gap between the digital and physical worlds with amazing projects like their own pedometers, wearable LED bracelets, temperature sensors and even 2-way communication radios!
By the end of the program, students will create various simple apps and games in Python, such as, Turtle, Rock Paper Scissors or Pong.
Who is this class for?
This class is for kids ages 10-14, who have had experience coding in other programming languages, such as Scratch.  They are ready for a text-based language that requires them to type their instructions and apply computer science fundamentals on a new platform.
What will kids learn?
Create algorithms in Python
Use events and conditionals to control what happens in their projects
Use loops to make instructions happen over and over again
Use variables to track things in their projects
Use functions to their algorithm, so they can be used over and over again
Use data structures to organize information
Use their micro::bit to create apps and games in Python to continue to code at home!!
Students just come with prepared to learn, code and create.  All technology will be provided.